2019 Veritas Collegiate Academy Valedictorian & Salutatorian
This year, the faculty and administration is pleased to present the following individuals as the top ranking academic students in their graduating class. Please join us in congratulating Rebekah Mae Elgut and Celia Yu.
Rebekah Mae Elgut, Valedictorian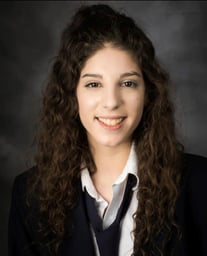 Rebekah is the first student to have attended Veritas for all 13 years, K-12. Among her many accomplishments,
she served 4 years on Student Government, garnered 4 Varsity letters and captained the swim team, participated in musical theater and has been inducted into the National Honor Society. Rebekah was admitted Early Acceptance to
The College of William & Mary, Class of 2023, where she plans to attend this Fall, and study Government & Economic.
Celia Yu, Salutatorian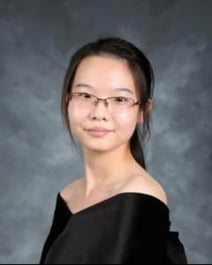 Celia has attended Veritas the past 3 years, beginning in 10th grade. She has served as the Student Government President (Beijing campus) and played on the Varsity tennis team. Active in her community, Celia volunteered at the Beijing Disabled Rehab Center, and at the Beijing OB/GYN center. After being accepted to 8 distinguished universities, including Ohio State, Penn State and UC-Irvine, she has chosen to attend the University of California-Irvine, and study Public Health.